Posted on Saturday, January 9, 2016, at 7:34 p.m., in News
This post is at least a year old. Please take that into consideration when reading it.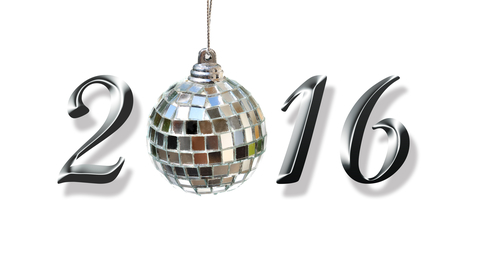 The close of a year and the start of a new year is always an exciting time. I thought that I would take some time to share with you all how things went in 2015 and some of the exciting things to look forward to in 2016.
I apologize in advance if this is very long, but we are certainly excited about everything that has occurred so far, and all of the cool things coming down the road.
I'd also like to take a moment to thank everyone for their continued support over the years. Without your patronage and support, none of this would be possible.
On that note, I'd like to start by talking a bit about some of our great communities that make the Dragon their gaming home!
Community:
We recently started a Facebook group dedicated to our players, and it has already become very popular. This is a great way for people to connect outside of the store, to schedule games, look for other players, and for us to share our events with the community.
The Relentless Dragon continues to be the "home store" of the New Hampshire Wargamer's Alliance (NHWGA). NHWGA members meet every Thursday night and play a wide variety of wargames, from Classic Battletech, to Bolt Action, to Infinity. If you have any interest in wargames, both historical and science fiction, drop by on Thursday evenings to check out the action.
Our X-Wing Miniatures Battle crowd continued to grow in 2015. We have a great core of players ranging in interests from casual play to more competitive play. Our competitive X-Wing players travel all over the New England area to compete in various tournaments. Join our X-Wing players on Thursday nights to get in on the action!
Pokemon League has continued to grow in popularity this past year, and we have some exciting things in store for 2016. Last year saw the departure of our previous League Leader and the addition of Dylan to our staff. Dylan's entire focus is running Pokemon League and further growing our Pokemon community.
Of course we couldn't talk about community without talking about Magic! Magic: the Gathering players come together nearly every day of the week to playtest, discuss deck strategies, and to compete. Friday nights are a great time to join our long-standing Magic community to play Draft, Modern, or Commander formats.
The introduction of the 5th edition of Dungeons and Dragons in late 2014 has been one of the most exciting developments in the classic paper RPG category. Our D&D Organized Play community has grown significantly in 2015–we now have two full tables with two Dungeon Masters on Wednesday nights for Encounters as well as a full table on Thursday nights for Expeditions with new players joining both groups weekly.
Late 2015 saw a new community start to coalesce at the dragon–Warhammer 40K. We have a growing number of players who are starting to build and paint their armies in anticipation of our upcoming Escalation League.
Events:
2015 was a great year for events at The Relentless Dragon. In addition to our regular Magic and D&D events, we hosted a number of very special events.
In November we hosted a Battle for Zendikar Sealed Deck PPTQ (Preliminary Pro-Tour Qualifier). While not our first PPTQ, our Battle for Zendikar PPTQ had the distinction of being the largest PPTQ to date in the state of New Hampshire! 57 players competed through a grueling day of Sealed Deck and Top 8 Draft to walk away with the coveted invite to a Regional Pro Tour Qualifier.
December saw 50+ players descend on the Dragon for Pokemon City Championships. This is the second highly successful City Champs event we've run at our new location. Players competed in three age groups to take home the title of City Champion.
Improvements:
We constantly strive to improve–to make things better, faster, and easier for you in both shopping and gaming.
Many of our improvements over the year were around the area of organization in the card singles categories to make it quicker and easier to find the cards you are looking for. All of our 15,000+ Magic bulk rares are now sorted by Color, Set, and Alphabetically in a custom-built cabinet to allow you to find a particular card in a matter of seconds.
In a summer-long project, eleven 1600-count boxes of Yu-Gi-Oh cards, both bulk and rares, were sorted by type and then alphabetically.
We've also introduced an electronic inventory system which allows us to find cards for customers either in the store or over the phone in seconds. All non-bulk Magic cards are now electronically inventoried, making it as simple as a number of keypresses to find cards.
We've also made further improvements to our selection of tabletop games over the course of the year. Looking for a board or card game? We likely already have it in stock or can obtain it in a few short days.
We have also started carrying a limited selection of Games Workshop products in 2015 and will continue to grow the line.
Numbers:
2015 was our first full year in our new location, after moving in mid-November 2014, and the numbers certainly reflect the positive changes.
2015 was by far our best year in terms of gross sales and we saw a second straight year of double-digit year-over-year growth! Sales were up nearly 30% across the entire year.
What's to come in 2016?
We have a lot of exciting things in store for 2016, even at this early date!
Coming up next week is the pre-release celebration for Oath of the Gatewatch, the next Magic set. Our pre-releases are fun events with ample prizes for everyone and awesome door prize drawings, including copies of From the Vault: Angels! Every match win in a pre-release event also gets a draw from our Promo Prize Board.
The week after Oath of the Gatewatch is the pre-release for the newest Pokemon set, XY BREAKpoint! This is the first Pokemon pre-release we've hosted in the store in a number of years, and we are excited about this set, and the future of Pokemon organized play.
Throughout the first quarter of 2016, we are hosting a number of Store Championship events for Fantasy Flight Games products, including Star Wars X-Wing, Star Wars Armada, Star Wars Imperial Assault, Android: Netrunner, and the Game of Thrones Living Card Game. Store Championships are the first step in Fantasy Flight's competitive tournaments, eventually leading to World Championship events later in the year.
Also in the first quarter of 2016, we will be starting our first Warhammer 40K Escalation League. This league will allow players to slowly build their 40K armies over time and be rewarded with points for not only playing, but painting and basing their forces!
Beyond the first quarter, in April Shadows over Innistrad will revisit the popular plane of Innistrad for the game of Magic. We will also be hosting a Sealed Deck PPTQ event on Shadows Release weekend!
Be sure to keep an eye on our website, email list (get a coupon with every mailing!), and Facebook feeds for more info on coming events and changes throughout the course of the year.
As always, we welcome your comments and feedback. If you think there is something we could be doing better, please let us know! If there is a product line you'd like to see us carry, or a game you'd like us to support we look forward to hearing about it!
---
Keywords: News