Card Protection & Storage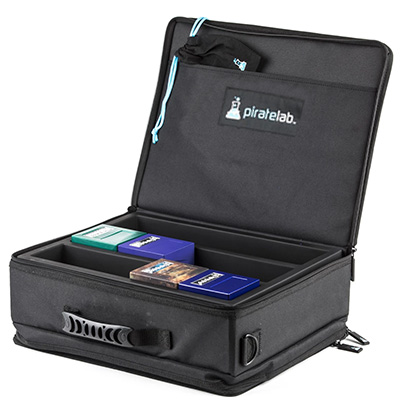 Now that you've invested in a collectible or non-collectible card games, or in a board game with a lot of cards, protect those cards!
We offer card sleeves in a variety of sizes to fit the many different cards games. These include mini Euro and American board games, oversized tarot-sized sleeves for larger board games, sleeves in a wide variety of colors for Magic: the Gathering and other "standard" sized cards like Pokémon, square sleeves, and more! Not sure what size you need? Bring in an example and we'll match it against a card sizing diagram.
For your card storage needs, in addition to a wide range of Dragon Shield sleeves and boxes, Ultra Pro sleeves and boxes, Ultimate Guard sleeves and boxes, and Legion sleeves and and boxes, as well as high-end Pirate Lab carrying cases, we offer several sizes of affordable BCW corrugated storage boxes, ranging from small 100-count boxes all the way up to large 5000-count boxes.