Posted on Wednesday, November 9, 2011, at 11:14 p.m., in News, Pathfinder
This post is at least a year old. Please take that into consideration when reading it.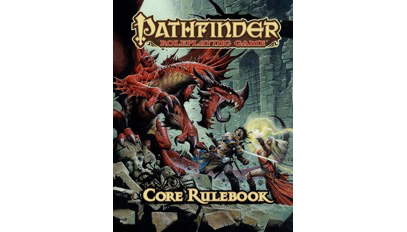 We are beginning to stock the Pathfinder RPG by Paizo Publishing. Pathfinder is becoming an increasingly popular alternative to Dungeons and Dragons 4th Edition. Pathfinder is based on the older D&D 3.5 Edition game that was extremely popular with the player base. The Pathfinder product line is an extremely extensive line of rulebooks, campaign guides, and adventure paths. At this time we will begin to carry and keep in stock the 'core' rulebooks including the new boxed "Beginner Set". We also now have the first set of the Pathfinder pre-painted minis in stock.
---
Keywords: News, pathfinder