Posted on Friday, September 27, 2019, at 12:21 p.m., in News
This post is at least a year old. Please take that into consideration when reading it.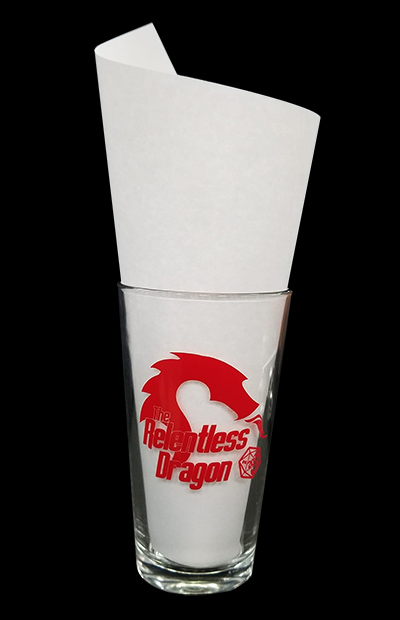 We just got in a shipment of very cool new glass tumblers with our logo. These will be among the door prizes at this weekend's Magic: the Gathering prerelease events, as well as available for sale.
---
Keywords: News