Posted on Monday, October 28, 2019, at 5:57 p.m., in News
This post is at least a year old. Please take that into consideration when reading it.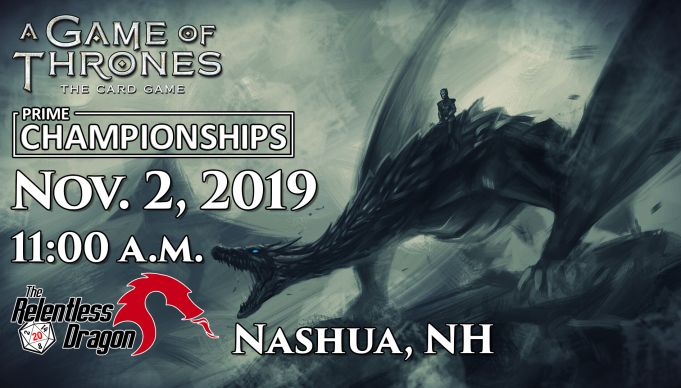 The Relentless Dragon is proud to host the FIRST A Game of Thrones: The Card Game (AGoT LCG 2nd Edition) Prime Championships in the United States! 
On November 2nd, players will compete to claim the title of Prime Champion, and earn their invitation to the World Championships.
Prime Championships, formerly known as Regionals, draw the best players from all over the region. These players compete for awesome prizes and the coveted invite to Worlds.
For date and time details, as well as online registration information, please visit our A Game of Thrones Prime Championships event page.