Posted on Tuesday, March 3, 2020, at 6:08 p.m., in Events, Family Events, Painting Events
This post is at least a year old. Please take that into consideration when reading it.
Our second WizKids / Vallejo Paint and Take event is a Young Red Dragon figure! We are also pleased to announce that we will have "small red wyrmling" figures available for painters who choose to opt for that figure, instead. Both figures are shown below with sample painted versions. The wyrmling includes a treasure pile.
Events will be held at noon on Saturday, March 14, 2020, in Nashua, and at noon on Sunday, March 22, 2020, in Londonderry. Click the links to view the page for each event and to purchase a ticket to reserve your spot–participation is limited and the events are expected to sell out!
Young Red Dragon Figure ($15)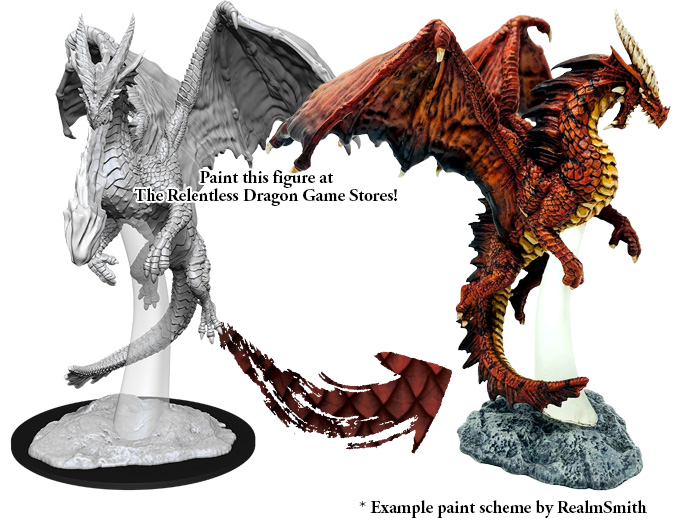 Red Wyrmling Figure ($7)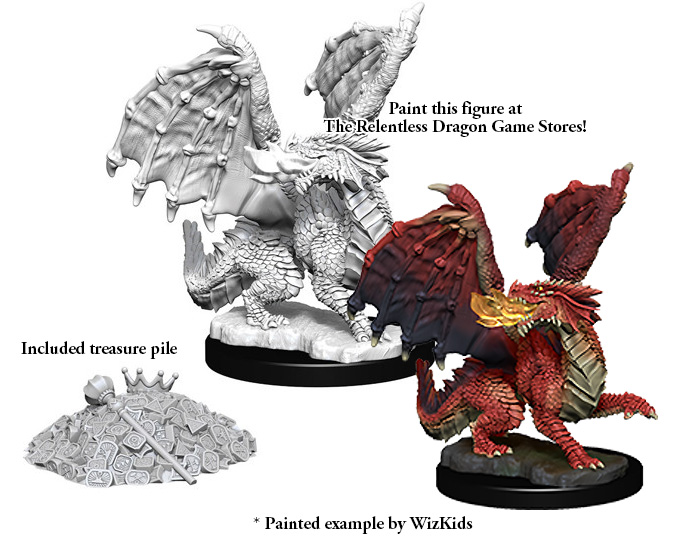 ---
Keywords: Dungeons & Dragons, miniature painting, paint-and-take, Vallejo, WizKids