Posted on Friday, November 4, 2022, at 12:19 p.m., in Card Tournaments, Events, Pokemon, Pokemon Events
This post is at least a year old. Please take that into consideration when reading it.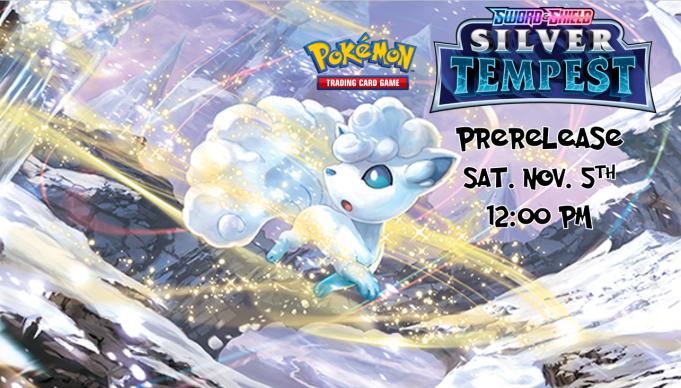 Pokemon Silver Tempest Prerelease Event
Saturday November 5th at 12:00 pm.
Join us for our first in-person Pokemon event in 3 years!
Players will receive a Silver Tempest Build and Battle Box with which to build a deck and then will participate in 3 rounds of play.
At the end of the event all players will receive 3 packs of Silver Tempest as a participation prize.
Play Pokemon IDs are required–if you don't have one, we can assign one at the event.