Posted on Thursday, May 18, 2023, at 3:59 p.m., in Card Tournaments, Events, Pokemon, Pokemon Events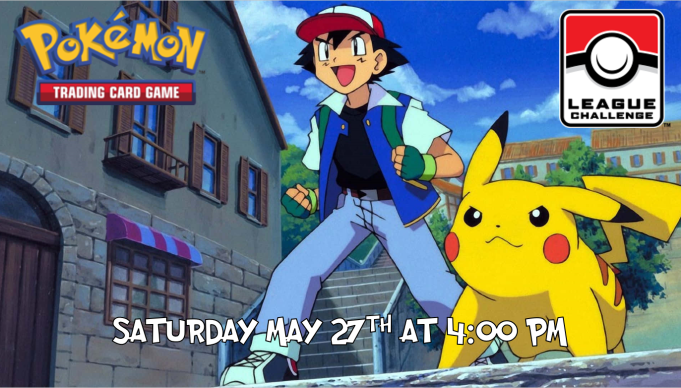 League Challenges are back!
For the first time since COVID, League Challenges are back. Challenges are the first rung in the ladder for competitive Magic play. This is a great introduction to playing Pokemon in a competitive format.
Details:
$10 entry per player.
Prizes will be determined by total # of participants.
Best of 1 Swiss format
30 Minute Rounds
No Top Cut
POP IDs are required, if you don't have a POP ID we can sign you up on the day of the event.