Posted on Friday, January 24, 2020, at 1:36 a.m., in Dungeons & Dragons, Events, Family Events, Painting Events
This post is at least a year old. Please take that into consideration when reading it.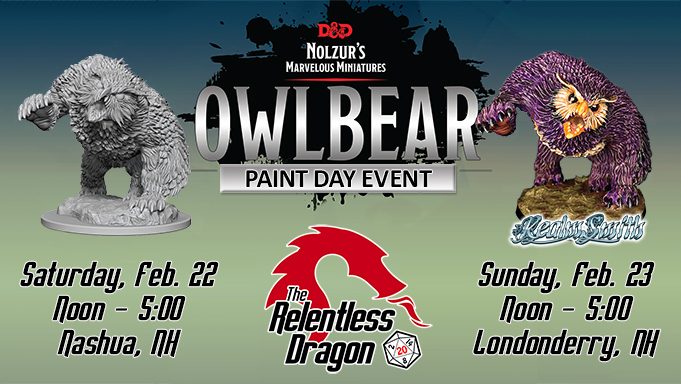 We are pleased to announce that both Relentless Dragon stores have been selected for the WizKids & Vallejo Paint Night Event pilot program!
The first figure we'll be painting is the WizKids Owlbear, as shown unpainted on the left side of the image above. We will provide you with an owlbear figure, store-use paint brushes and paint (or you may bring your own, if you prefer), and play professional video tutorials as provided by WizKids. Experienced painters will also be available on-site to offer tips and advice.
Events will be held at noon on Saturday, February 22, 2020, in Nashua, and at noon on Sunday, February 23, 2020, in Londonderry. Click the links to view the page for each event and to purchase a $10 ticket to reserve your spot–participation is limited and the events are expected to sell out!
Some artists around the web submitted to WizKids these photos of owlbears they painted: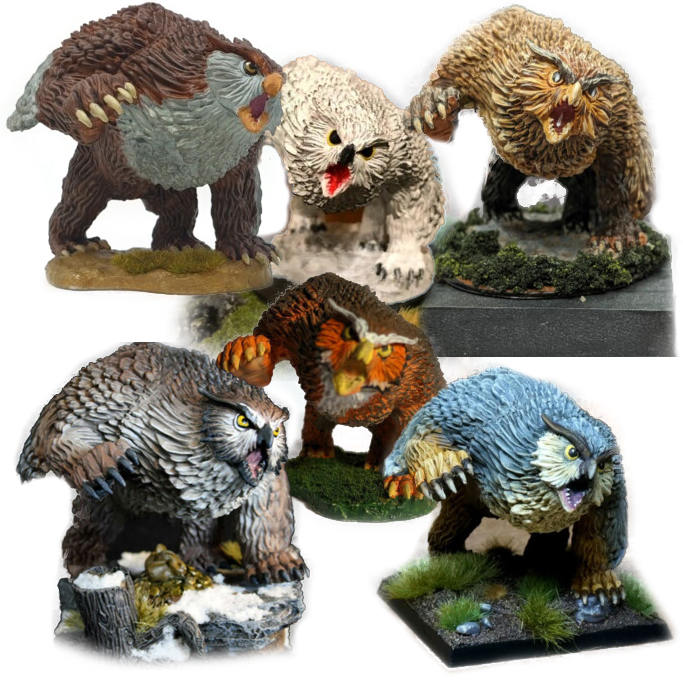 ---
Keywords: Dungeons & Dragons, miniature painting, paint-and-take, Vallejo, WizKids