Posted on Friday, June 4, 2021, at 1:07 p.m., in Card Tournaments, Events, Magic: the Gathering, Magic: the Gathering Events
This post is at least a year old. Please take that into consideration when reading it.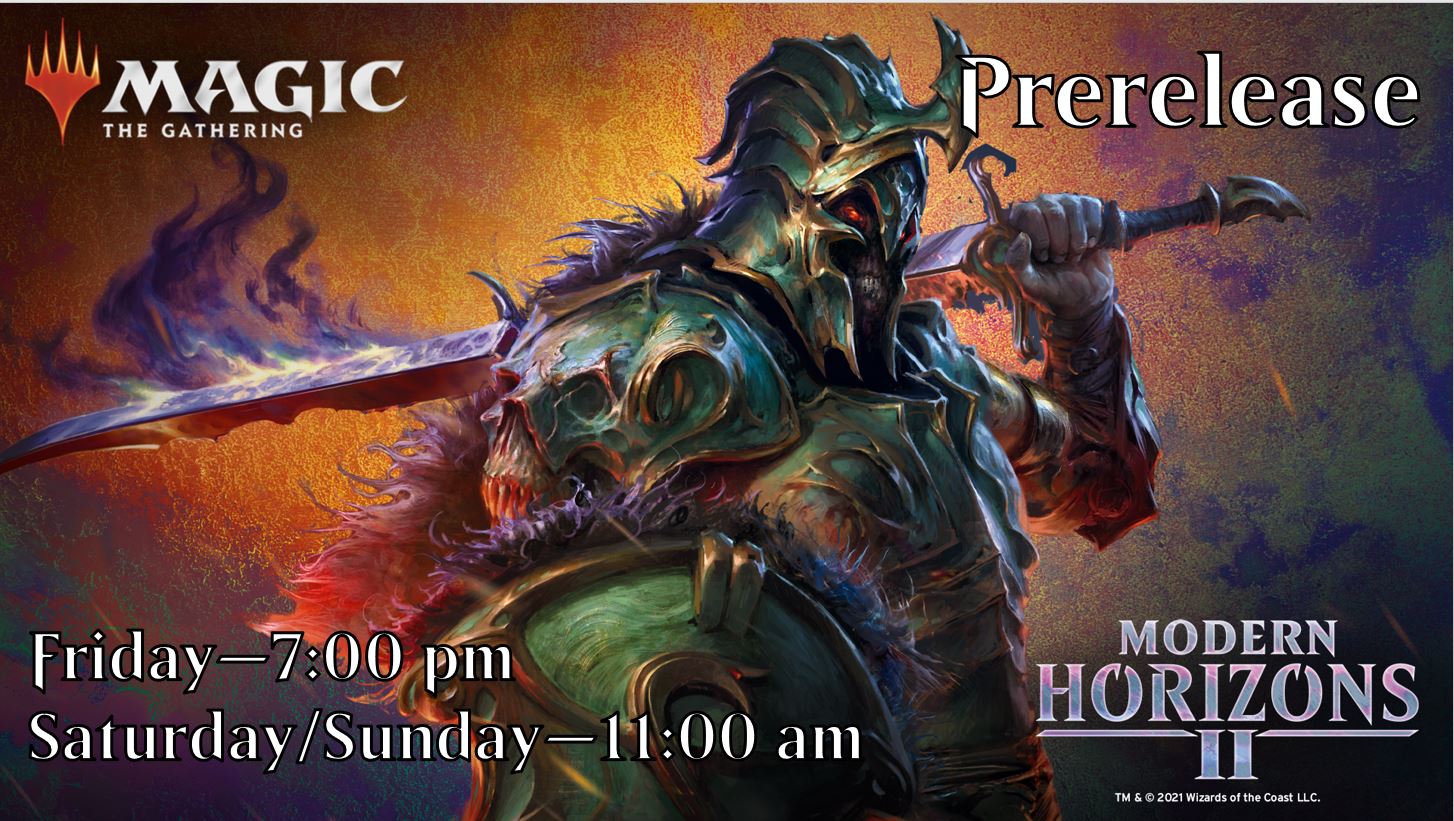 Welcome the return of in-store Magic play with a bang!–Modern Horizons 2 prerelease events.
There will be three events across Prerelease Weekend–Friday evening, Saturday morning, and Sunday morning.
Event Details:
Sealed Deck
$60
You need a Wizards Account in order to register/play in this event!  Use of the MTG Companion app is also strongly recommended.
3 Rounds of Swiss play
Promo Pack prizing–receive a previous season's Promo Pack for each Match win.  Win all 3 rounds and receive a Premium (foil) Promo Pack instead!
Sealed Deck Construction begins promptly at 7 pm (Friday) or 11 am (Saturday/Sunday), so please be sure to be in-store prior to this for seating.
Seating will be strictly limited to 16 players.
Masks are required at all times while in store.
No outside food or drink is allowed at this time.
Snacks/Drinks purchased in-store will need to be consumed outside.