Posted on Saturday, July 2, 2022, at 11:46 a.m., in Events, Magic: the Gathering, Magic: the Gathering Events
This post is at least a year old. Please take that into consideration when reading it.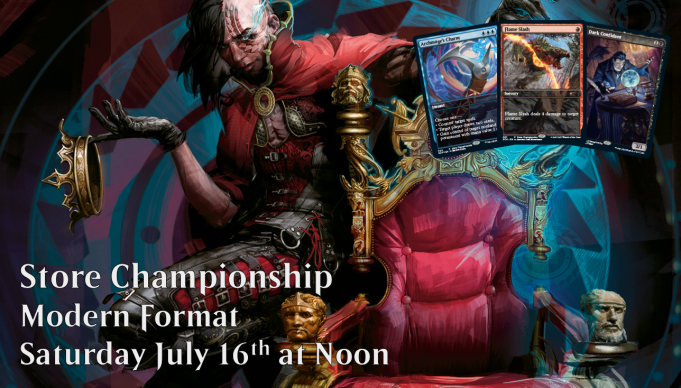 Join us for the July 2022 Store Championship Event!
Date: July 16th, 2022
Format: Modern
Cost: $15
Registration Open: 11 AM
1st Round: Noon
Swiss Rounds: Dependent on player count, minimum 3
Top Cut: Cut to top 4 or top 8 depending on attendance
All participants will receive a promo Flame Slash (while supplies last). Top 8 finishers will receive a promo Archmage's Charm. 1st place will receive a promo textless Dark Confidant! Additional prizes will be offered in store credit.