Posted on Sunday, May 28, 2017, at 6:22 p.m., in News
This post is at least a year old. Please take that into consideration when reading it.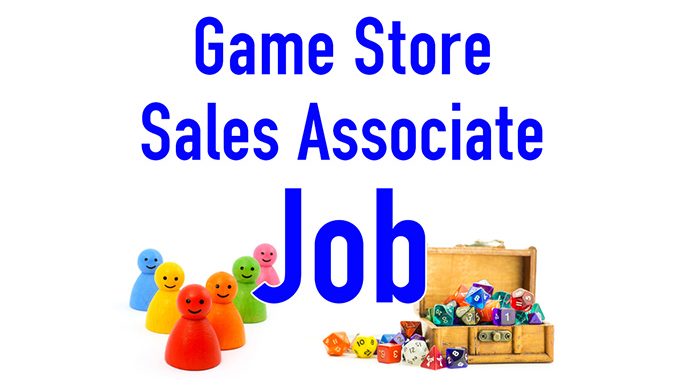 Hours: 25 or 40/week
Schedule: Variable – Weekends and evenings required
Pay: Depends on experience
Age: Must be 18 or older (summer position open to younger individuals is also available)
The Relentless Dragon, a board and card game store in Nashua, has an opening for a part- to full-time sales associate. The successful applicant will have in-depth knowledge of at least ONE of the following, and be willing to learn about the others:
"Euro" board games, like Catan, Ticket to Ride, Pandemic, 7 Wonders, etc.
Magic: the Gathering
Pokemon card game
Role-playing games like Dungeons & Dragons or Pathfinder
OR… Two-plus years years of retail experience
The successful applicant will be outgoing, sociable, and trustworthy, with preferably at least two years' work experience.
The following are job requirements:
Your own reliable transportation. Some scheduled hours will be after Nashua buses stop running.
The ability to occasionally lift 50+ pounds.
Computer skills, including experience with Microsoft Word and Excel.
Greeting every customer that walks through the door and offering assistance.
Familiarity, either existing or learned on the job, with Magic: the Gathering.
Cleaning–vacuuming, dusting, emptying trash, cleaning restrooms as necessary.
A high-energy personality and the ability to move quickly about the store.
Friendliness to all, and acceptance of differences.
High school diploma or equivalent. College experience a definite plus.
Ability to both work unsupervised AND ability to follow direction.
Flexibility to work weekend, holiday, and evening shifts.
Being detail-oriented.
Have the ability to read and write English at a high school senior level.
Nice to have:
Experience with Quickbooks Point of Sale software
Cash register experience
A working knowledge of social media
To apply for this position, email your Word or PDF cover letter and resume to the address on the Contact Page. Please include in your cover letter a description of your experience in gaming and why you are interested in working at a game store.
---
Keywords: Help Wanted