Posted on Wednesday, June 22, 2022, at 11:59 a.m., in Dungeons & Dragons, Dungeons and Dragons Events, Events, Family Events, Free Events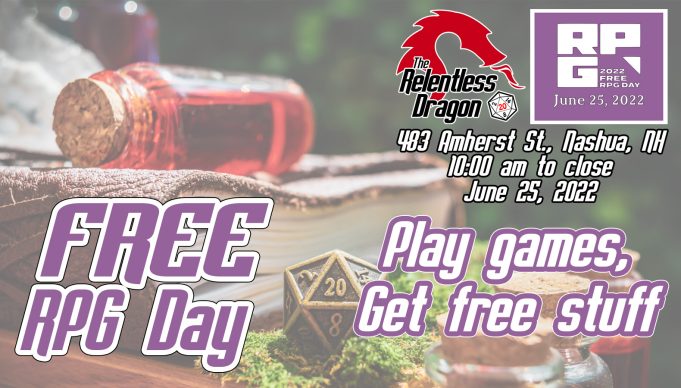 Join us for Free RPG day on Saturday, June 25th, 2022. Get free stuff, learn a new system, or just play an old favorite.
Our DMs will be on-hand all afternoon running introductory games for various systems.
Event schedule:
12pm — Magical Kitties Save the Day
1pm — Pathfinder 2E
2pm — 5th Ed
3pm — Cyberpunk Red
4pm — A Familiar Problem (5th Ed)
5pm — Root