X-Wing Summer Tournament
WARNING! This event is in the past!!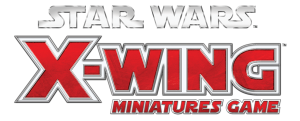 Event Date: August 21, 2016 WARNING! This event is in the past!!
Event Start Time: 3:00 p.m.
Event End Time: Unspecified (perhaps due to variability)
Event Cost: $5
Join us for a fun day of starship combat! We will be hosting an X-Wing Miniatures Tournament on Sunday August 21st.
This will be a casual level event, per Fantasy Flight's tournament rules. Squadron size will be the standard 100 points. Squadron lists will be required. Please bring a copy of your list with you, or we will have blank lists you can fill out at the store.
The cost to enter is $5. Prizes will be in the form of the Summer 2016 tournament kit, as well as prizes from previous seasons, as available. Based on the total attendance, additional prizes in the form of store credit may be added as well.
The event begins at 3:00 PM. Registration will begin at 2:00 PM. Please leave yourself extra time if you need to fill out a squadron list on-site.