X-Wing "I am Your Father's Day" Event
WARNING! This event is in the past!!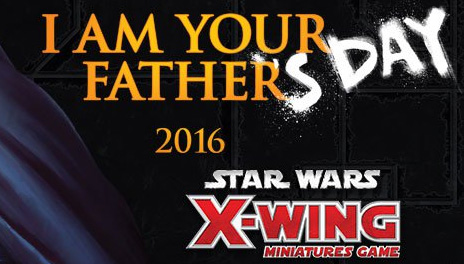 Event Date: June 18, 2016 WARNING! This event is in the past!!
Event Start Time: 1:00 p.m.
Event End Time: Unspecified (perhaps due to variability)
Event Cost: $5
Saturday, June 18 2016
Join us for the first ever "I am your father's day" event for X-Wing. Drop in and learn to play the X-Wing Miniatures game, play some casual pick-up games, or participate in a 100 squadron point tournament.
All participants will receive an exclusive alternate-art, double-sided Luke Skywalker/Darth Vader promo card, while supplies last. Participation in the tournament is not necessary to obtain the promo.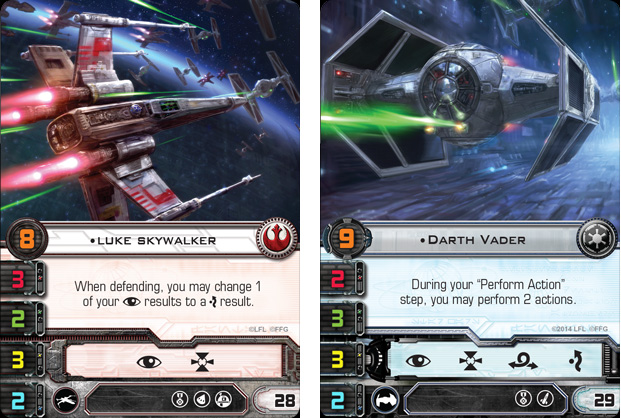 We will take sign-ups for the tournament beginning at noon, for a first round start at 1 PM. Casual players and those simply wanting to learn to play can drop in all day long, beginning at noon. Tournament entry is $5 and will follow the standard X-Wing tournament rules for non-competitive events.
For more information, please see the official Fantasy Flight info page for this event.