Star Wars Legion Prime Championship
WARNING! This event is in the past!!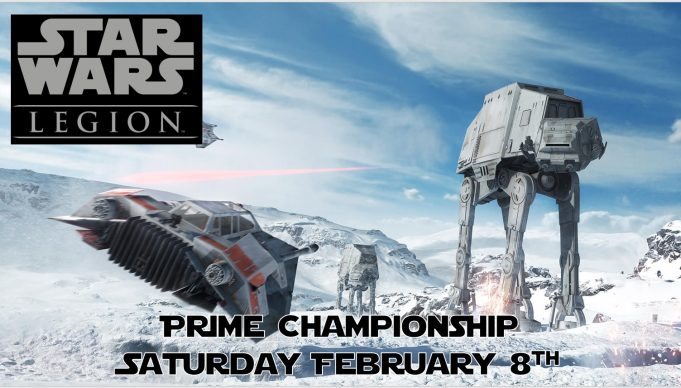 Event Date: February 8, 2020 WARNING! This event is in the past!!
Event Start Time: 11:00 a.m.
Event End Time: 9:00 p.m. (may be an estimate)
Event Location: 123 Nashua Rd., Unit 5, Londonderry, New Hampshire
Event Cost: $25/$30
Pre-register online: Click here to preregister or register right on this page, below!
Add to your Google Calendar:
Lists must be a maximum 800 points and must adhere to all army building rules per the Legion Rules Reference document. Please bring a minimum of THREE copies of your army list–one for your reference, one for your opponent's reference, and one for the TO. Please save time and prepare these lists in advance.
Swiss rounds will be 3 total rounds of 120 minutes. A cut to top two will occur, resulting in a 210 minute final round.