Star Wars Destiny Prime Championship
WARNING! This event is in the past!!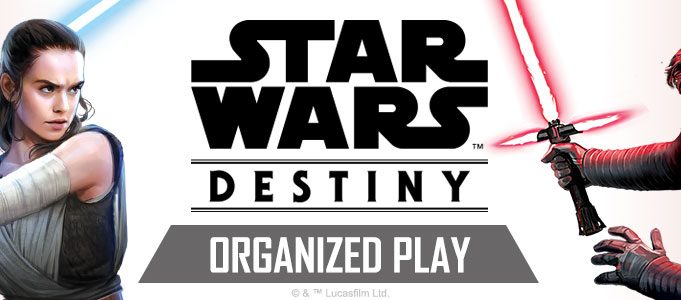 Event Date: December 14, 2019 WARNING! This event is in the past!!
Event Start Time: 11:00 a.m.
Event End Time: 6:00 p.m. (may be an estimate)
Event Cost: $$20/$25
Pre-register online: Click here to preregister or register right on this page, below!
Add to your Google Calendar:
The Relentless Dragon Londonderry is thrilled to present our Star Wars Destiny Prime Championship.  Previously known as Regional Championships, these tournaments are competitive events that are certain to challenge your skills as a player. As the tier above Store Championships, Prime Championships draw in players from all over to compete, forming a central part of the organized play path that leads to the World Championships. 
Join us on December 14th in Londonderry for your chance to compete for awesome prizes and the coveted invite to the World Championships!
The event will begin at 11 a.m.  Doors open at 10 a.m. for any last minute registrations.  The cost to enter is $20 for preregistrations or $25 at the door.
Prizes:
Top 64 and Top 32
Players in the Top 64 of a Star Wars: Destiny Prime Championship will receive a pair of extended art cards featuring Rey and Kylo Ren. Top 32 players will also receive an extended art version of the plot card Temporary Truce, which brings these two diametrically opposed characters together.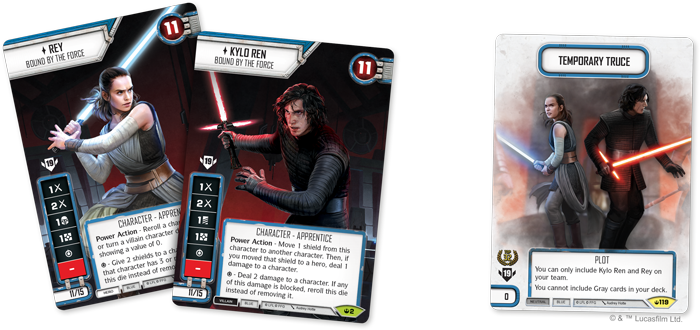 Top 16
Players who place in the Top 16 cut of a Prime Championship will earn a spread of promotional cards. First up, you'll find the Spark of Hope versions of Kylo Ren and Rey. These are striking plastic cards that feature extended art templating of these key characters. Continuing with the Blue theme, players in the Top 16 will also receive extended art versions of Force Connection and Untamed Power.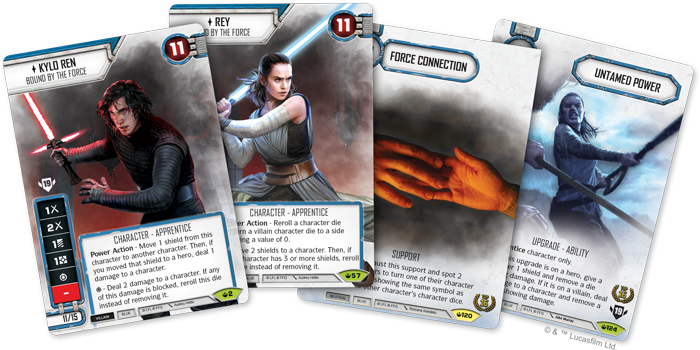 Top 8 and Top 4
Players who cut their way through their opponents and place within the Top 8 of a Prime Championship will earn a stunning playmat featuring Kylo Ren and Rey teaming up and preparing to defend themselves in Snoke's throne room. Then, those players who place within the Top 4 of the event will also receive a set of nine acrylic shield tokens of Kylo Ren's iconic black and silver helmet. 
Champion
The winner of the Prime Championship will walk away with a playmat depicting Rey and Kylo Ren facing off against the deadly Praetorian guards, in addition to every prize shown above. The champion will also obtain a personal invitation to the upcoming Star Wars: Destiny World Championship!