Star Wars Armada Tournament – September 10
WARNING! This event is in the past!!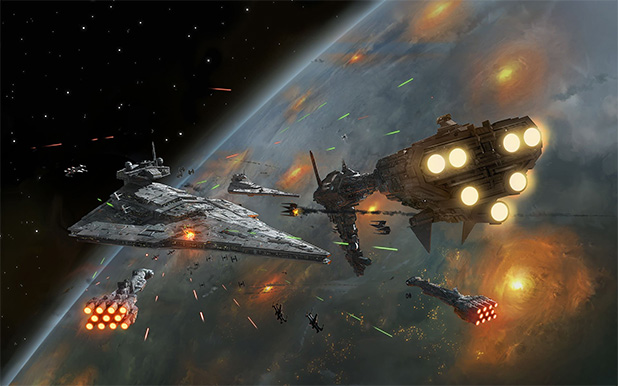 Event Date: September 10, 2016 WARNING! This event is in the past!!
Event Start Time: 11:00 a.m.
Event End Time: Unspecified (perhaps due to variability)
Event Location: 483 Amherst St., Nashua, New Hampshire
Event Cost: $10
Join us for a fun day of Star Wars fleet combat.
This event will follow Fantasy Flight's tournament rules for Star Wars Armada. Fleet size is the standard 400 points.
The cost to enter is $10.
Prizes will be in the form of the Summer 2016 Tournament Kit as well as store credit based on total number of attendees.
The event will begin promptly at 11am. The store opens on Saturday at 10am for registration. Fleet lists will be required. It is recommended that you complete a fleet list sheet at home to save time on the day of the event.