Pokemon XY Fates Collide Prerelease
WARNING! This event is in the past!!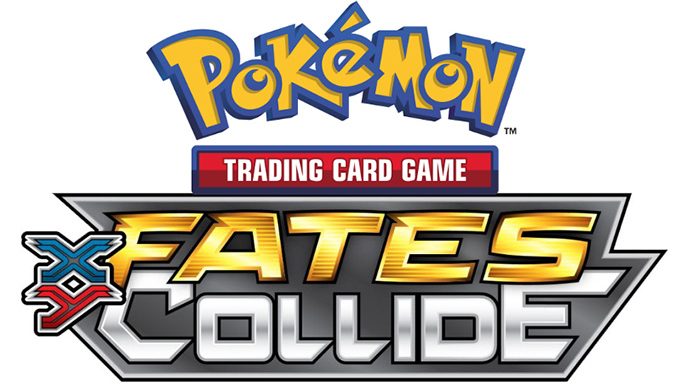 Event Date: April 24, 2016 WARNING! This event is in the past!!
Event Start Time: 10:00 a.m.
Event End Time: Unspecified (perhaps due to variability)
Event Cost: $25
Join us to celebrate the release of the latest Pokemon XY set–Fates Collide!
Fates Collide is the next set in the Pokemon XY series and the 3rd set in the BREAK series. Fates Collide focuses on the Psychic Pokemon Alakazam with EX and Mega versions, plus Umbreon EX, Altaria EX, and for the first time in card form–the legendary Zygarde.
Pre-release tournaments are casual, fun events designed to let players obtain and play with the newest cards before they are released.
Beginning with Fates Collide, players will now receive a special pre-release kit, containing 4 packs of Fates Collide, a special "evolutions" pack of cards to help smooth deck building, plus 1 of 4 special promo cards.
Upon completion of the event, players will receive an additional 3 booster packs as participation rewards.
The cost to play is $25 and pre-registration is strongly recommended to reserve your spot.
On-site registration and check-in for pre-registrants occurs starting at 9AM on the 24th. Players will be seated for announcements and handing out of product at 10AM.