Pokemon XY-BREAKpoint Prerelease
WARNING! This event is in the past!!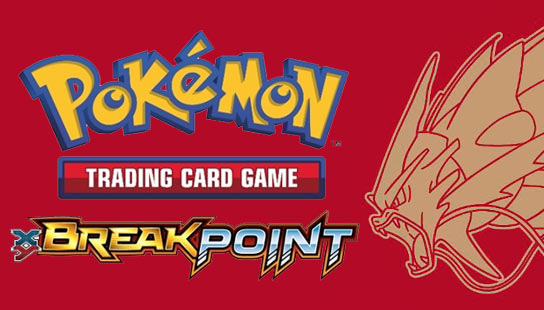 Event Date: January 23, 2016 WARNING! This event is in the past!!
Event Start Time: 3:30 p.m.
Event End Time: Unspecified (perhaps due to variability)
Event Cost: $25
Saturday, January 23rd 2016
Gotta Catch 'em All–before they release!
Check out the newest Pokemon XY set before it releases to the public–join us for a special BREAKpoint pre-release event on Saturday January 23rd.
Registration will begin at 2:30PM EST through 3:15PM EST and players will be seated for deck-building at 3:30PM.
Players will each receive 6 packs of the new BREAKpoint set with which to build a 40 card deck. Basic energy will be provided by the store. Players will then play in 3 swiss rounds with their decks.
At the end of 3 rounds, players will receive 2 additional packs of BREAKpoint for participating in the event.
The cost to play is $25. Seating is limited, so pre-registration is highly recommended!