Pokémon League – Londonderry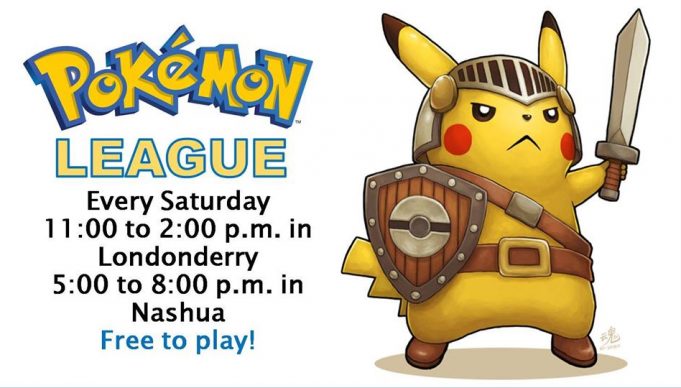 Event Date: Every Saturday *
Event Start Time: 11:00 a.m.
Event End Time: Unspecified (perhaps due to variability)
Event Location: 123 Nashua Rd., Unit 5, Londonderry, New Hampshire
Event Cost: FREE
Join us for The Relentless Dragon Pokémon League! Official League play is from 11:00 a.m. to 2:00 p.m. every Saturday. Players are welcome to come by for the entire time or only a portion of the time. League leaders are on-site during the entire league time to help facilitate games, deck-building, and just general Pokémon fun! Play the trading card game or bring your Nintendo DS system to play the video game.
---
* on days the store is open.