Magic 2015 Prerelease Events Saturday July 12th and Sunday July 13th
WARNING! This event is in the past!!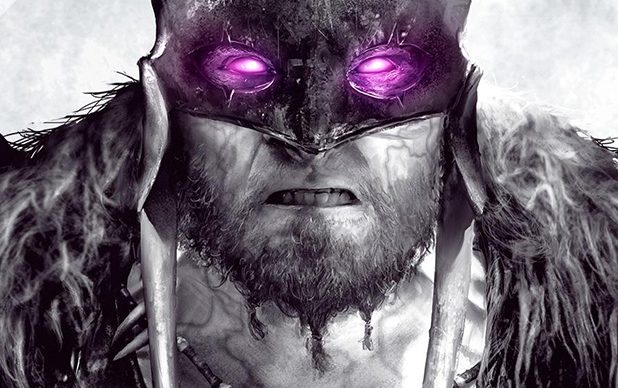 Event Date: July 12, 2014 WARNING! This event is in the past!!
Event Start Time: 12:01 a.m.
Event End Time: Unspecified (perhaps due to variability)
Event Cost: $25
M15 is the latest Core Set for Magic: the Gathering. M15 continues the trend of previous core sets with new cards, and key reprints. M15 also introduces a slightly redesigned card border, updated font, and anti-counterfeiting holostamp on rare cards.
Magic Pre-Release events allow you to play with the latest Magic set before it releases to the general public. Pre-Release events are fun, casual tournaments designed for all skill levels.
This is a sealed deck event. Similar to previous events of this type, each participant will receive one of five pre-release kits oriented towards one of the five colors of Magic. Each kit contains 5 packs of M15, 1 special "color-seeded" pack, a promo card, a spindown d20 die, and an oversized Garruk Planeswalker card to be used in a fun side-event. Each player builds a 40-card minimum deck from the cards in their kit. You are allowed to use your pre-release promo in your deck!
There will be at least four events during Pre-Release weekend: Saturday July 12th at Midnight (Sealed Deck), Saturday July 12th at 11AM (Sealed Deck), Saturday July 12th at 3:30PM (2-Headed Giant Sealed), and Sunday July 13th at 12:00PM (Sealed Deck). If there is sufficient demand we will run a second sealed or 2-Headed Giant Sealed on Sunday.
Pre-registration (at the store) is strongly recommended. Pre-Release events are very popular and the total number of players in each of the five colors will be limited. In addition, pre-registering and pre-paying will give you TWO entries into the door prize raffle.
There will be a ton of cool giveaways for door prizes, including an all new Relentless Dragon playmat, sleeves, deck boxes, and more. Also, we will be raffling off the 9-foot tall Garruk standee to one lucky winner.
Also, starting with M15 we are introducing a cool new feature–the mystery foil board! For every match win, pick a card from the foil board. You might pull a foil common, maybe a foil rare, or maybe an expensive highly-sought after card!
The cost is $25.
There will be 4 total swiss rounds with prize payouts based on your overall record in the event. (Payout tables are based on minimum 32-player participation.) WOTC limits total prize pool to two packs per participating player, thus payouts will be lower with less players.
Pre-releases are casual, fun events where you get the opportunity to play with the new set's cards before they release. If you've never attended a tournament before, this is a great way to get involved with no pressure!