Free Paint and Take Event – January 22, 2018
WARNING! This event is in the past!!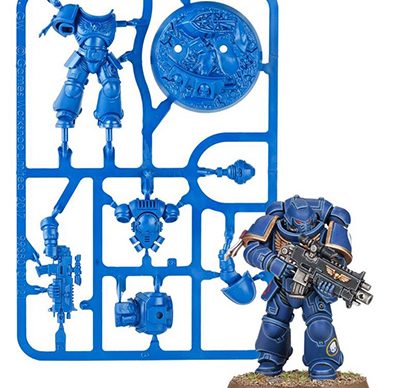 Event Date: February 10, 2018 WARNING! This event is in the past!!
Event Start Time: 12:00 p.m.
Event End Time: 5:00 p.m. (may be an estimate)
Event Location: 483 Amherst St., Nashua, New Hampshire
Event Cost: FREE
Saturday, February 10 from 12:00 p.m. to 5:00 p.m.
Drop in and get a free Warhammer 40k Primaris Space Marine or a Warhammer Age of Sigmar Stormcast Eternals Liberator, and learn how to paint!
All paint, brushes, and tools will be provided.
All minis painters are welcome as well; we have a wide selection of inexpensive Reaper Bones and WizKids minis available for sale for Dungeons and Dragons and Pathfinder.
Free Space Marine or Stormcast Eternal is one miniature per customer, while supplies last.
This is a FREE event open to attendees of all ages!