Fate Reforged Game Day – February 14th and 15th
WARNING! This event is in the past!!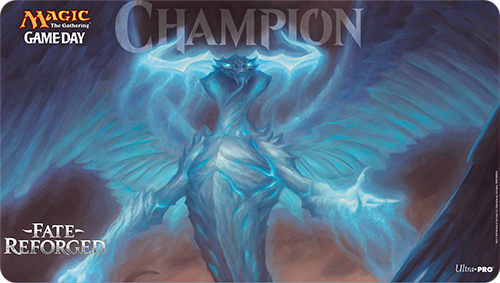 Event Date: February 14, 2015 WARNING! This event is in the past!!
Event Start Time: 11:00 a.m.
Event End Time: Unspecified (perhaps due to variability)
Event Cost: $26
What is the Fate Reforged Game Day?
Fate Reforged Game Day is a special Standard tournament that takes place February 14–15 at local stores all over the world. These one-day events give players a chance to see the new cards in action in Standard Constructed. Fate Reforged Game Day events are Swiss-style tournaments.
Every participant in a Fate Reforged Game Day event receives a full-art promo Mardu Shadowspear. Players compete in a predetermined number of Swiss rounds, and then tournament cuts to a Top 8 single-elimination playoff. All Top 8 players will receive a premium full-art Supplant Form promo card.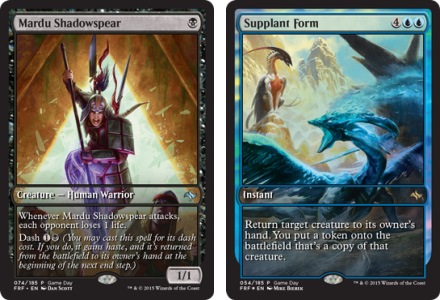 The winner at the end of the single-elimination playoff matches will receive a special Champion playmat to represent his or her victory at the Game Day event!
Store credit prizes will also be awarded to top participants.
Registration begins at 11:00AM and the 1st round will begin at Noon. The cost to enter is $10.