Dungeons & Dragons on Wednesdays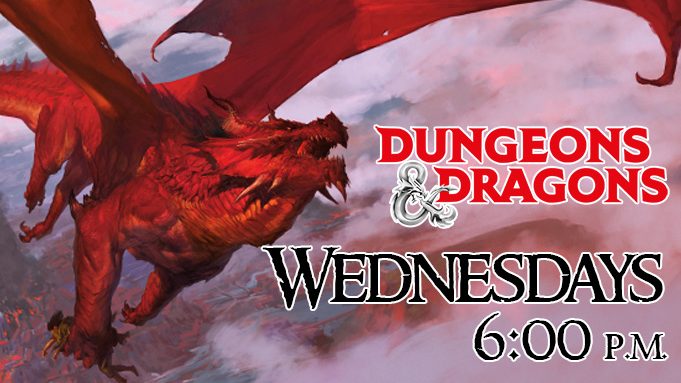 Event Date: Every Wednesday *
Event Start Time: 6:00 p.m.
Event End Time: Unspecified (perhaps due to variability)
Event Cost: FREE
Add to your Google Calendar:
Play Dungeons & Dragons 5th edition on Wednesday evenings beginning at 6:00 p.m. New players or Dungeon Masters are always welcome!
If it's your first time playing or joining us, please arrive a little early for character development!
---
* on days the store is open.