Dark Ascension Prerelease
WARNING! This event is in the past!!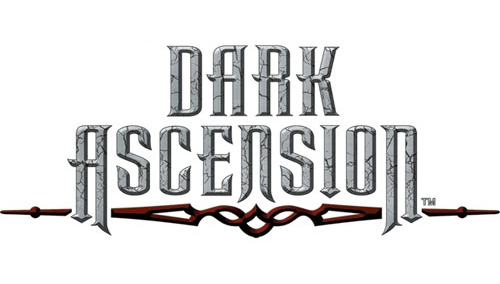 Event Date: January 28, 2012 WARNING! This event is in the past!!
Event Start Time: 12:01 a.m.
Event End Time: Unspecified (perhaps due to variability)
Event Cost: $25
Dark Ascension is the 2nd set in the highly-popular Innistrad block. Innistrad's gothic horror theme has struck a resonant chord in many players, setting it on the path to easily become Magic's best-selling set of all-time. Innistrad also broke down many barriers, including the hallowed Magic card back–introducing Double-Faced Cards (DFCs). DFCs have proved to be controversial, but extremely popular.
Pre-release events are a weekend-long celebration of a new set prior to its official release. You cannot buy Dark Ascension cards until the week after the pre-release, but you can own them by participating in one or more Dark Ascension Pre-Release events. Pre-release events are a fun, casual event geared to players of all skill levels. If you have never played a sanctioned Magic event before this is the perfect opportunity to try one out!
Events will begin at Midnight on Saturday, January 28th with a sealed deck event. Sign-ups for this event will begin during FNM on Friday night. Players will be given 3 packs of Dark Ascension and 3 packs of Innistrad with which to build a deck. Basic land is provided by the store for those who need it. Participants will also receive a full Ravenous Demon/Archdemon of Greed double-faced promo card. The cost for the event is $25 and prizes will be awarded based on individual records after 4 rounds of swiss play.
The next two events occur during the day on Saturday, including the "main event" sealed deck event on Saturday at 11AM. If you only attend one event this weekend, this would be the one. We also hold raffles for awesome door prizes during this main event. Similar to the midnight event, participants will receive 3 packs of Dark Ascension and 3 packs of Innistrad. Prizes are awarded based on four rounds of swiss play. The 2nd event of Saturday is a Sealed Deck 2-headed giant event at 3:30PM. Grab a teammate and play the two-headed giant variant of Magic.
Finally, on Sunday at 12PM we will be hosting our final Sealed Deck event of the weekend–your last chance to play with Dark Ascension cards until the next week when the set officially releases.
For more details on each of these events, including prize structures, check out the "Events" section of our Facebook Page, or feel free to drop us a line, or drop by the store and chat.