Posted on Saturday, June 28, 2014, at 10:10 p.m., in Dungeons & Dragons
This post is at least a year old. Please take that into consideration when reading it.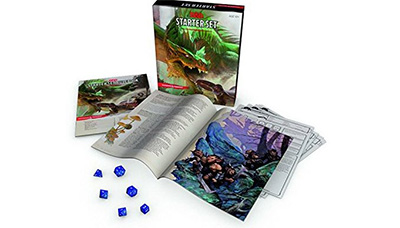 The summer of "D&D Next" begins tomorrow with the much anticipated release of the brand new, 5th Edition Dungeons and Dragons Starter Set! Many players have fond memories of the various incarnations of the "Red Box". This new box set is the latest way for players to get started in the immersive world of Dungeons and Dragons!
Starting with the starter box, each month will see the release of another core component of 5th edition, including all new Players Handbook, Dungeon Masters Guide, Monster Manual, and adventure modules.
The new Starter Box won't be available at mass market retailers until July 15th, but you can get it 11 days early, beginning on July 4th, at Wizards Play Network locations, such as the Relentless Dragon. So stop by this weekend to pick up your copy and start your all new D&D adventures!
---
Keywords: Dungeons & Dragons