Posted on Saturday, July 2, 2022, at 1:05 p.m., in Card Tournaments, Events, Magic: the Gathering, Magic: the Gathering Events
This post is at least a year old. Please take that into consideration when reading it.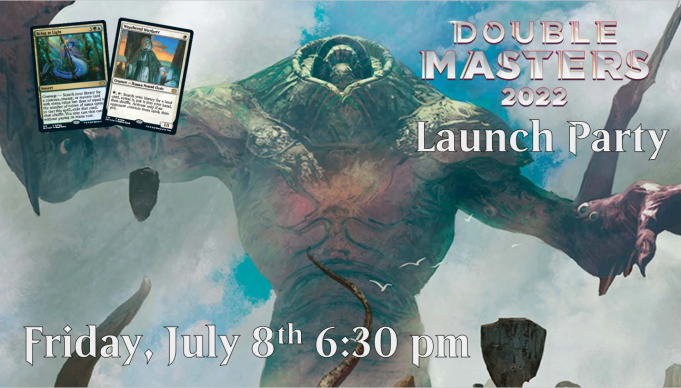 Double Masters 2022 Launch Party
Date: Friday July 8th
Format: Draft
Cost: $50
Registration Begins: 6:00 pm
Draft Begins: 6:45 pm
Each player will receive 3 packs of Double Masters 2022 to draft with. Because Double Masters is a special set with double the rares, you get to take 2 cards for your first pick from each pack!
One pack of Double Masters 2022 will be added to the prize pool per participating player.
Participants will receive one Weathered Wayfarer Promo and one Bring to Light Promo, while supplies last.