Toys for Tots Con (Dungeons & Dragons)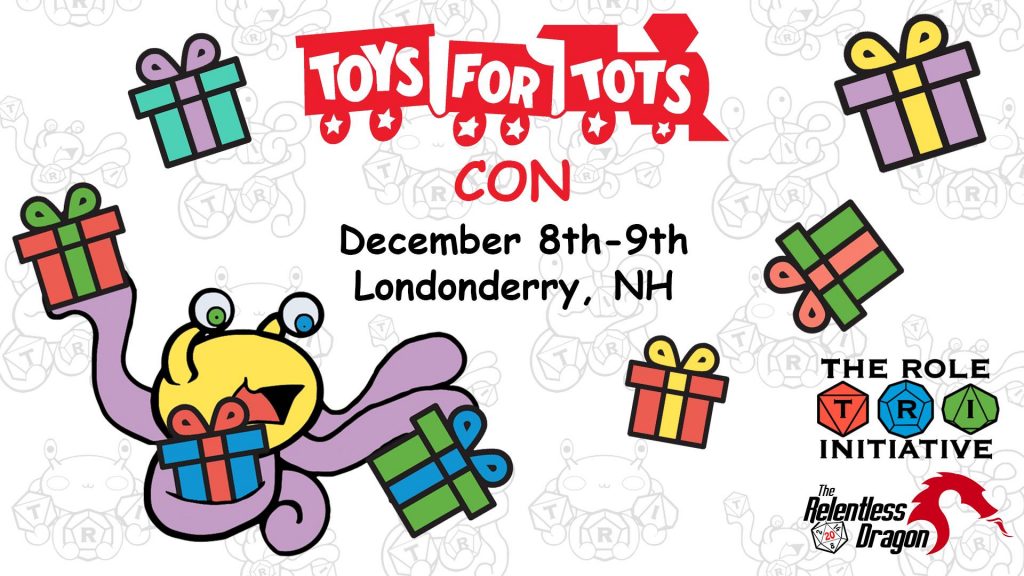 Join The Role Initiative and The Relentless Dragon on December 8th and 9th to celebrate our 4th annual Toys for Tots Con!
Two days of D&D Adventurers League games await you at the new Relentless Dragon, located at 123 Nashua Rd Unit #5, Londonderry, NH 03053.
The cost of entry is simply an unwrapped toy. One toy gets you entry to both days of fun. Want to donate more? Even better! All toys and donations will help families in-need celebrate the joy of the holidays.
This event is for both new and experienced players alike. We will be running the special epic Reclamation of Phlan on Sunday and a new, unique cooperative game on Saturday where pods of tables work together to achieve a common goal. Nearly every AL module being run is a DDAL TRI-CCC module that has never before been offered in New England!
Join in the fun and help The Role Initiative and The Relentless Dragon help bring smiles to both gamers and families in need alike!