Planeswalker Weekend: War of the Spark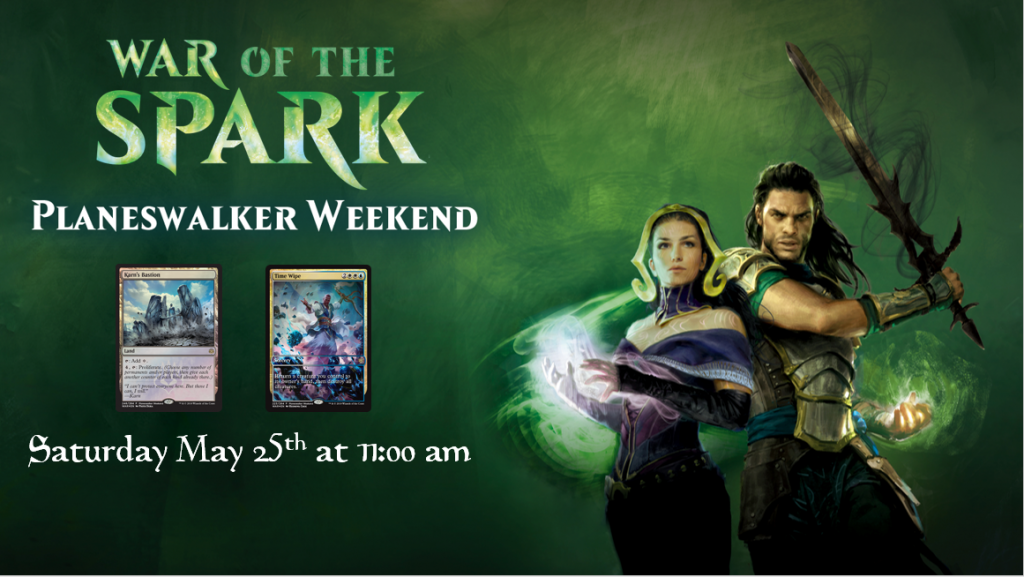 Join us for this special event for Planeswalker Weekend: War of the Spark on Saturday May 25th at 11:00 a.m. in Nashua.  Registration will begin at 10:00 a.m.

This is a sealed format event. Players will receive six booster packs of War of the Spark with which to build their deck. During this event, planeswalker cards can be cast with ANY color mana! Play with ALL the planeswalker cards you open!

Total number of rounds will be determined by attendance. Every match win will result in a prize booster! In addition, all players will receive 2 special promo cards, while supplies last. The top player will also receive a special playmat indicating their championship status!

The cost to enter is $28. Due to scarcity of War of the Spark, this event will be run ONLY at the Nashua store. We apologize for the inconvenience. Total attendance may be capped depending on available product.