X-Wing 2017 Store Championships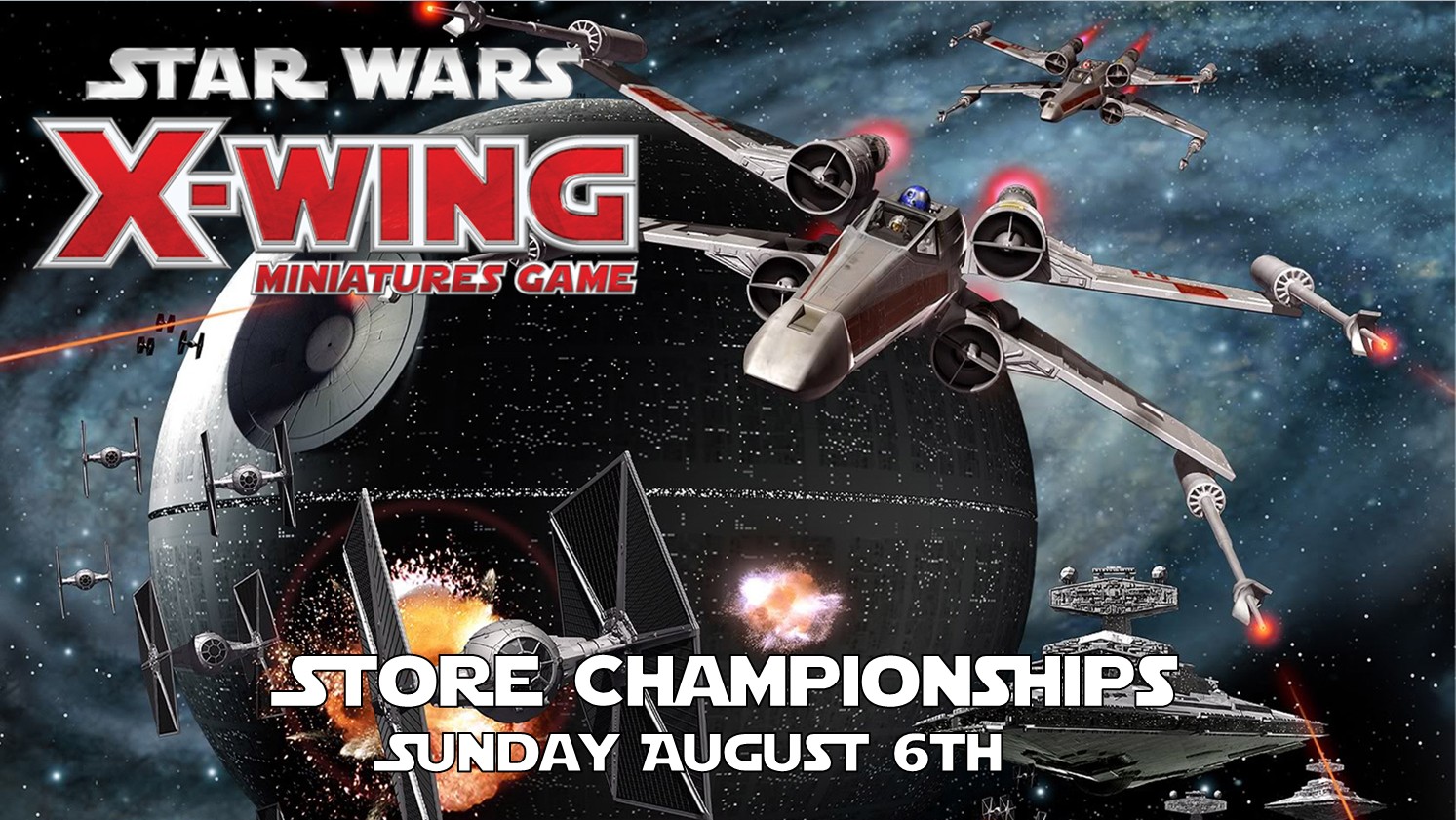 Format: 100 points
Date: August 6 2017
Start Time: Round 1 begins at 11:00am
Registartion: Opens at 10:00am
Entrance Fee: $15.00
This event follows the standard Fantasy Flight tournament rules. Total Swiss rounds will be determined by the number of players.
Fantasy Flight considers Store Championship events to be "Relaxed" tier.
Please familiarize yourself with the March 2017 update to the FAQ. Several key cards have been changed.
Prize distribution for this event is as follows:
1st: Round one bye for a Regional Championship, champion plaque
Top Two: Agent Kallus acryllic token
Top Four: One set of acrylic range 1 and range 2 rulers
Top Eight: One acrylic range ruler (range 3)
Top Thirty-Two: One alternate art copy of Engine Upgrade
Additional prizes will be in the form of store credit.