Pokemon Unified Minds League Challenges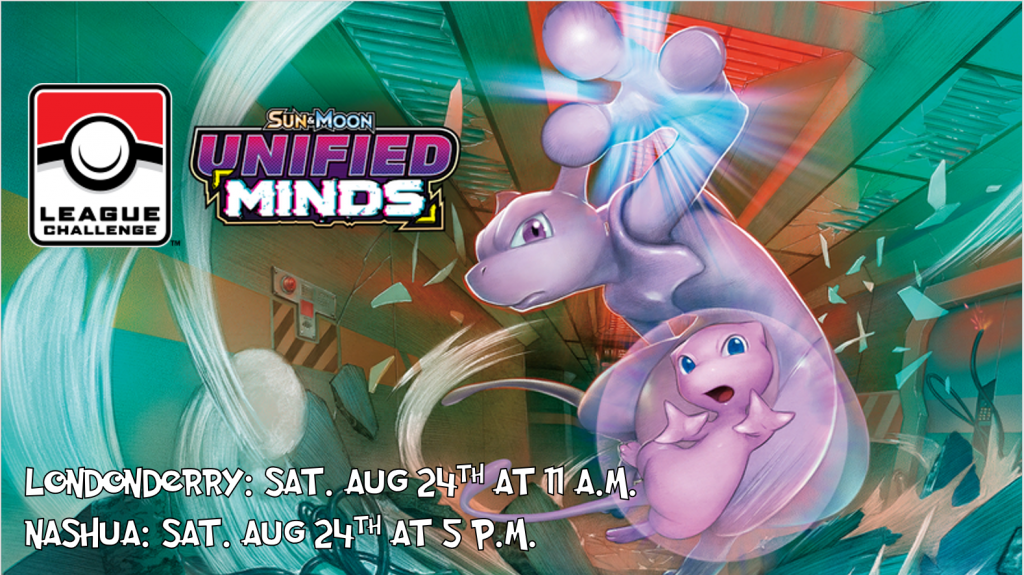 League Challenges are here for Unified Minds Season 1!

The first event is for Relentless Dragon Londonderry and will start at 11:00 a.m. on Saturday August 24th.
This allows players to join our afternoon league challenge in our Nashua location shortly after completion of the first event.
The Nashua Challenge will have registration from 4:00 to 5:00 p.m. and will start promptly at 5:00 p.m..

$5 entry. Standard format (UPR-UNM).