Pokemon Steam Season League Challenge Event
Saturday, August 27th @5pm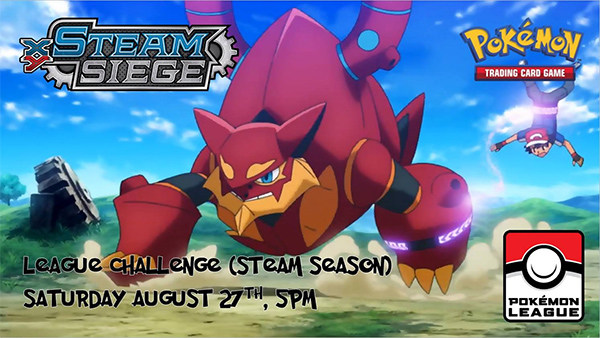 Join us for a League Challenge for Steam Season!
This will be a Standard Format event.
The cost to enter is $5.
Prizes will be in the form of League Challenge Promos and store credit.
Registration begins at 4PM and the 1st round will begin at 5PM.
This event is for all ages!