Pokemon League Cup Guardians Rising Season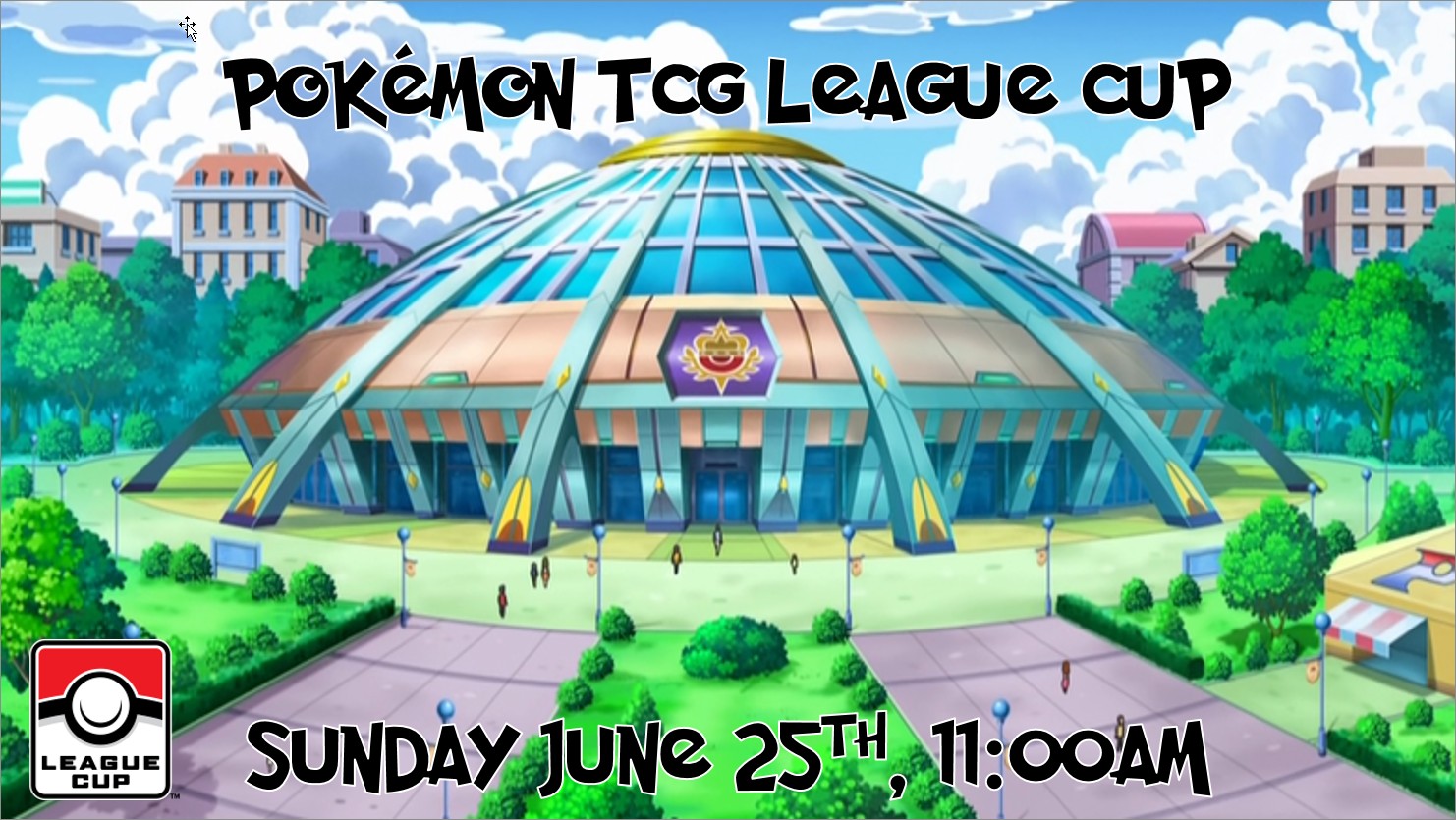 Join us for the Pokemon League Cup for Guardians Rising season!
Date: Sunday June 25th
Registration: 10:00AM to 11:00AM
Start: 11:00AM
Format: Standard
Entrance Fee: $20.00 for Seniors and Masters, $15.00 for Juniors
Pre-Registration link: https://the-relentless-dragon.myshopify.com/collections/event-registrations
Pre-registration is encouraged!
Decklists will be required. Please try to save time by completing a deck list at home before the event. Blank lists will be provided at registration as well.
This is a STANDARD format event.
Total swiss rounds plus top cut will be based on attendance.
Rounds will be standard 30 minute rounds, best of 1 (Plus 3 turns at time).
Top cut rounds will be 60 minute rounds, best of 3 (Plus 3 turns at time).
Prizes:
1st: 1st place Playmat
1st-4th: Top 4 promo cards
Additional prizes will be in the form of booster packs. Juniors will have 3 packs per player in the prize pool. Seniors and Masters will be 4 packs per player in the prize pool.
Also, players will receive Play! points based on standing.