Magic Open House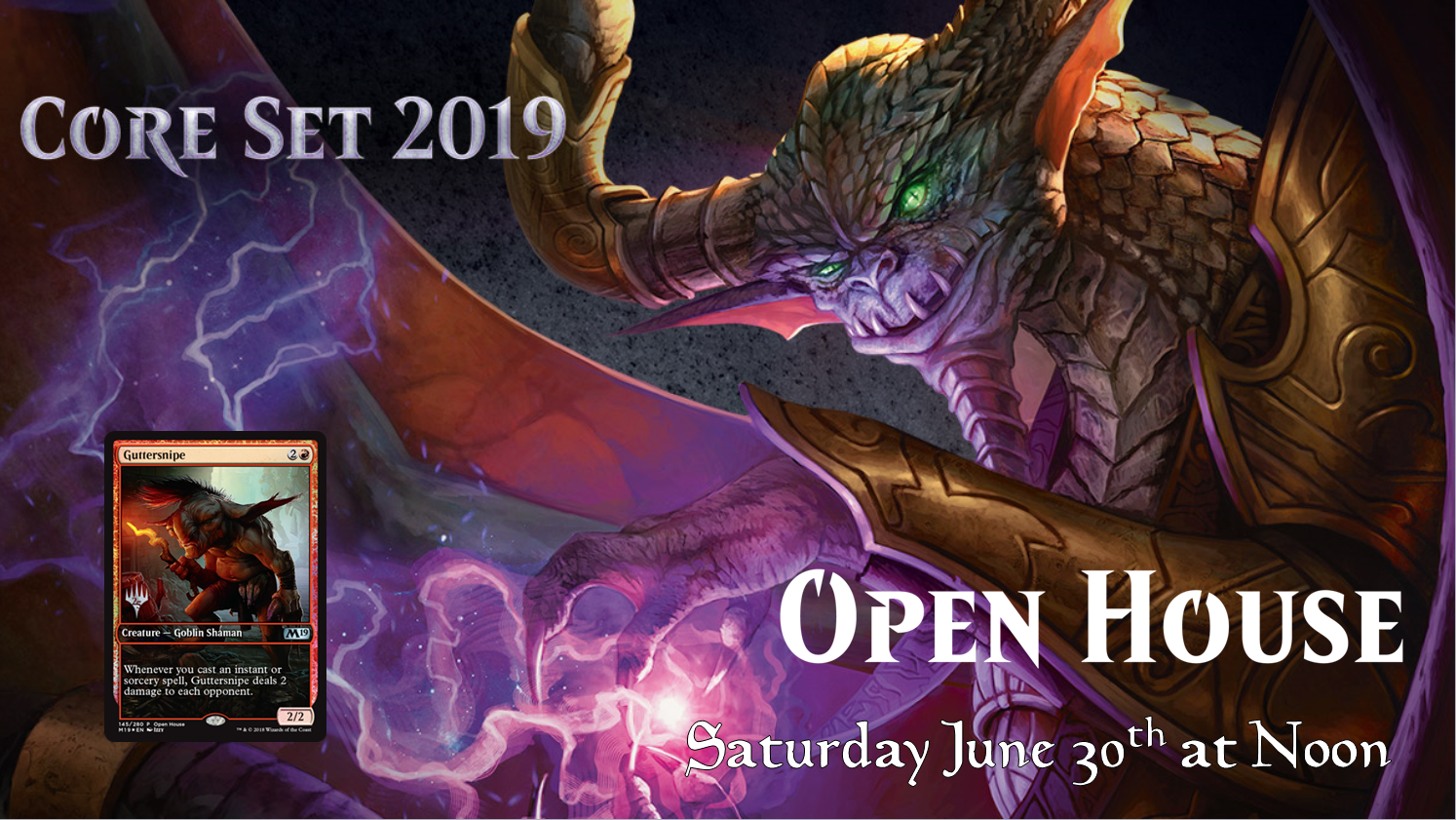 Join us for the Magic Open House Event on Saturday June 30th. This event is designed for those who may be interested in learning about Magic, teaching a friend the game, or simply to ask questions and improve your understanding of the game.
Choose from one of five different Welcome decks and help spread the joy of Magic: the Gathering by playing games with other participants. Participants will receive a Guttersnipe full-art promo card while supplies last.
And, for the first time ever, participants will be able to purchase Core Set 2019 Planeswalker decks two weeks prior to the set release!
This is a FREE event, open to all ages.