KeyForge Sundays in Nashua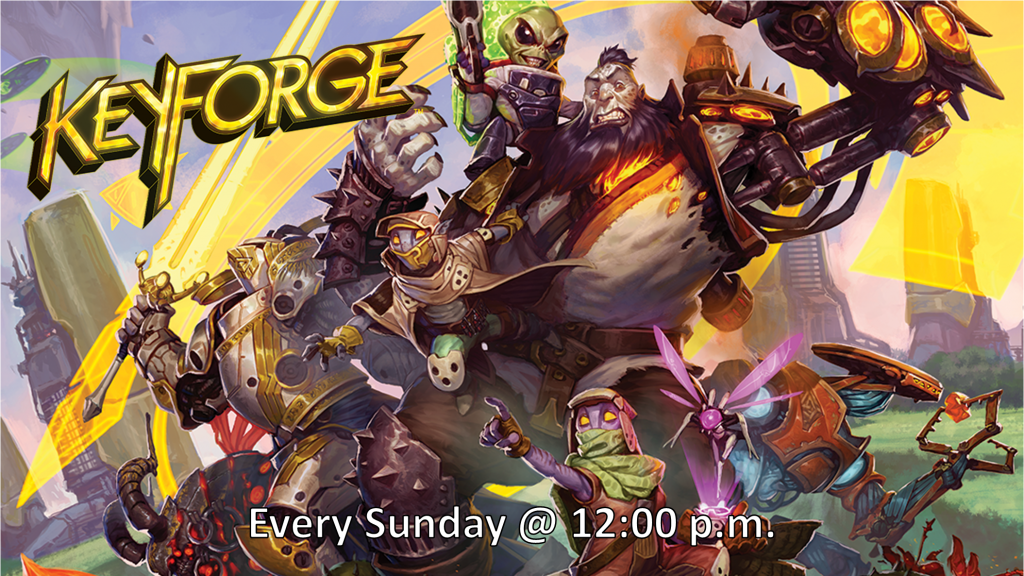 Join us in our Nashua store on Sunday afternoons for KeyForge. Bring your best decks and test them against others.
Tournaments will be relaxed tier events. Entry is $5. Prizes will be based on event attendance.
Not interested in tournament play? Just come in and hang out and play some casual games.