Ixalan Store Championship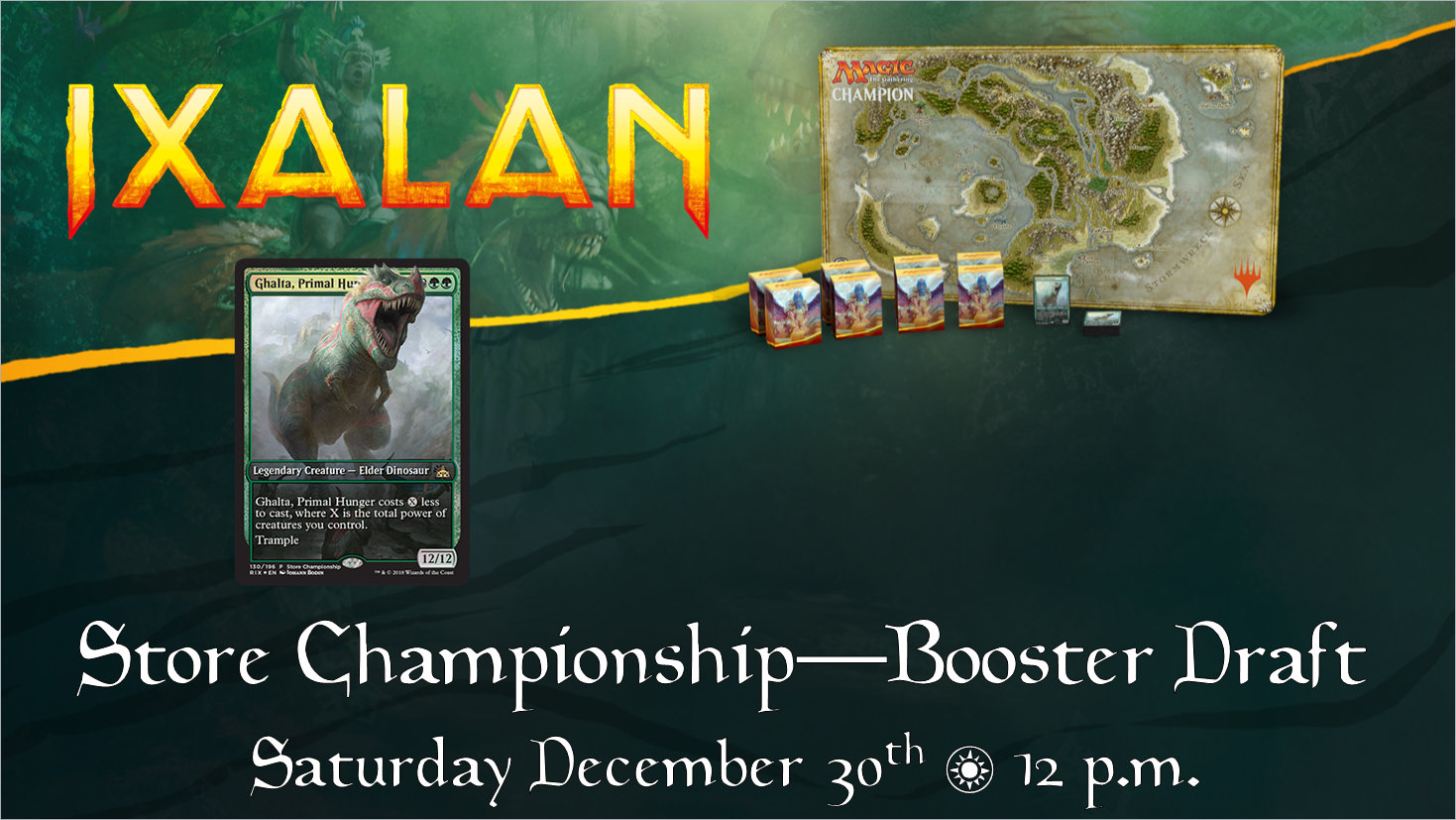 Become the Relentless Dragon Store Champion and win awesome prizes. The top player will not only take the title of Store Champion for the next year, but will also get a sweet playmat featuring a full map of Ixalan. The top 8 players will all receive an exclusive deck box, and all participants will receive a full art promo card, while supplies last.
The cost to enter is $15 and includes the 3 packs for drafting as well as additional prize support.
Saturday December 30th
Registration begins at 11 a.m. and the event begins at noon.