Dragon Ball Super Store Preliminaries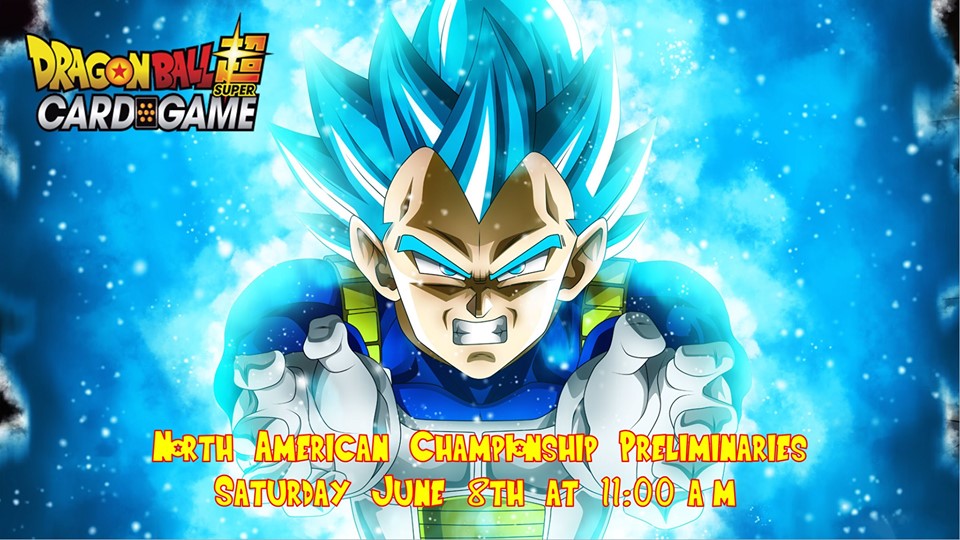 The road to National Championships begins here, at the Store Preliminaries!

Tournament Details:
Date: June 8th, 2019
Registration Start Time: 10:00 a.m.
Round One Start Time: 11:00 a.m.
Cost: $15
Format: Swiss rounds based on total attendance

All players must have a valid BCC ID. Be sure to have your BCC ID available at the time of registration. Registration is limited to 32 total players.

All players will receive:
1 Championship Pack 2019
1 Event Pack
1 Merit Card Pack

Per Bandai regulations, only 1/8th of players will receive invites to Regionals–thus, if 32 players play, 4 players will receive invites to Regionals.

The overall winner of the event will also receive:
2 Championship Pack 2019
1 Merit Card Pack

Each entry will also result in 3 random booster packs being placed into the prize pool.